Early Career Professionals
Early Career Professionals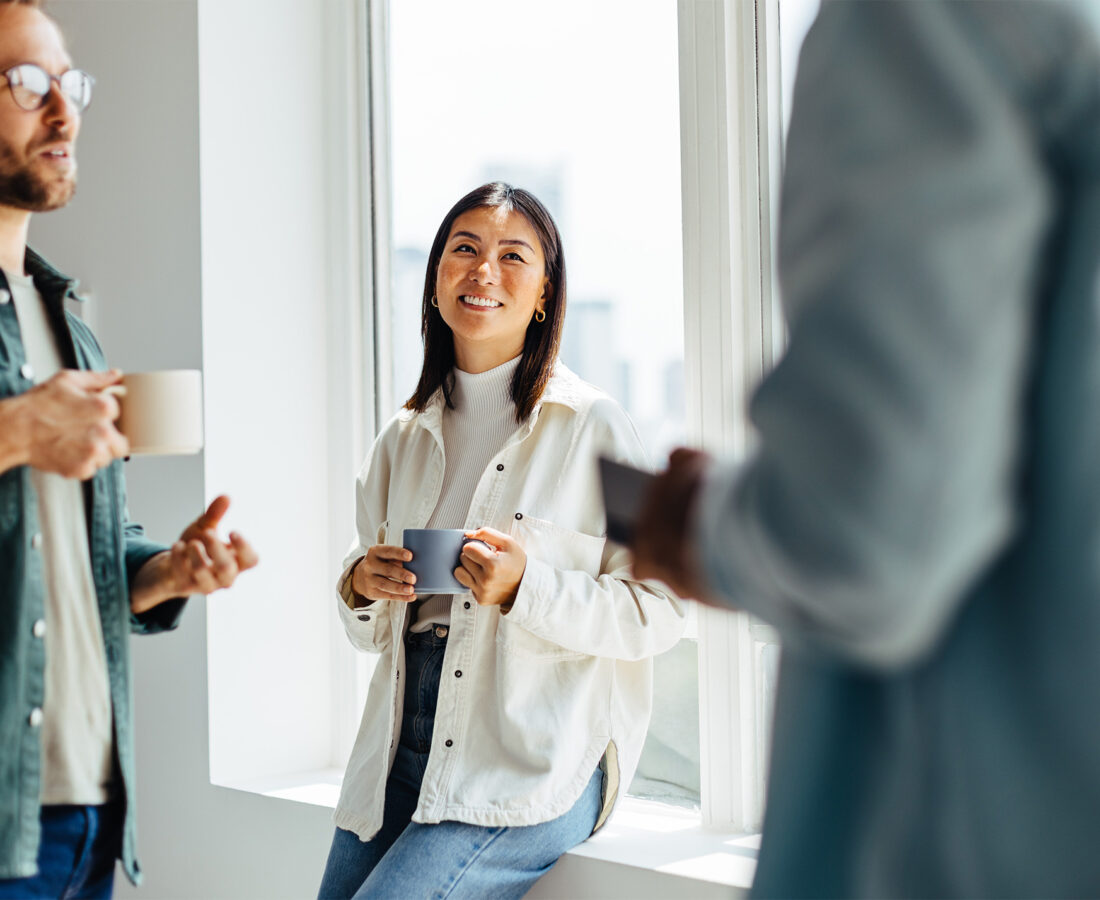 Are you entering the workforce for the first time? Are you looking to make a daring change into a new field? BGM may be your ideal match.
Invest in a Workplace that Invests back into You
The beginning of a career is an exciting time, but it can be difficult to know where to start. That's why we offer an array of early career opportunities to help you grow and flourish. You'll expand your knowledge while doing meaningful work you can feel proud of.
Enjoy a community-focused environment where everyone is supported and valued. Our commitment to developing our employees means you'll have access to ongoing mentorship, training and development opportunities.
When we invest in you, we invest in long-term success. With BGM, you can build a career that's as meaningful as it is rewarding.
Growth Opportunities for Every Skill Set
No matter your experience level, we welcome your current skill set, interests and unique personality. We'll help you explore your future and develop your abilities so you can reach your goals.
Build Your Skills With Career Experience Programs
Our commitment to service and innovation means you'll be part of an exciting and respected organization while developing your professional journey. You'll get to explore many aspects of business while growing your skills and knowledge.
01

Student Focused Opportunities

We offer a variety of programs that allow students to explore the many career opportunities in the world of accounting and financial preparation:

Summer Experience: Explore a career in public accounting and gain exposure to many aspects of our firm in this unforgettable, one-day event. You'll have the opportunity to job shadow, participate in panel discussions and showcase your abilities at team-building and networking sessions. This hands-on program is designed to introduce you to life at BGM and open the door to an internship position.
Accounting Internships: Learn how to provide audit and tax services to clients while gaining exposure to a variety of client industries. Throughout the season, you'll be paired with team members who will support your success and give you insightful feedback.
02

Entry Level and Associate Opportunities

Learn from the best by becoming a part of our audit and tax teams. You'll be assigned a performance coach who will help you develop through ongoing mentorship. These positions are designed to build your skills, knowledge and confidence so you can take ownership of your career path.
Continued Professional Support
We recognize that career growth isn't just a one-time event. It's an ongoing process of learning and development that requires continual learning and support.
The leadership at BGM is interested in hearing about your career goals. This helps our team members in building self-advocacy skills and exploring ways to better serve our clients.
Jumpstart Your Career Today—View Our Current Job Openings
Whether you're just beginning your career or seeking to take the next step in your professional development, BGM is the perfect place to start. Our team is committed to helping you achieve your career goals and realize your full potential.
View Our Current Job Opportunities