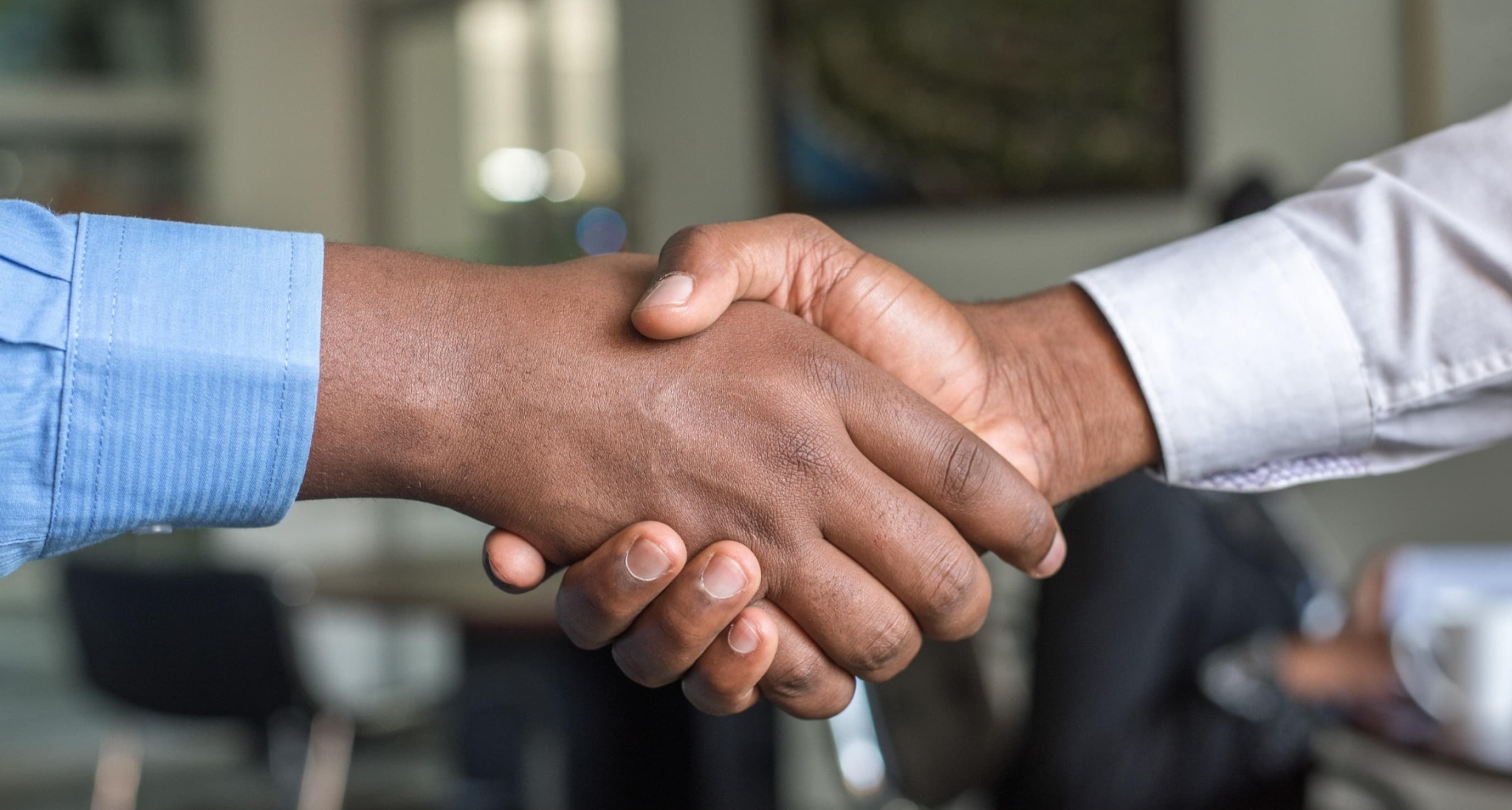 Different Types of Buyers When You're Selling Your Business
There are many reasons you may be looking to sell your business, from retiring to making a life change. You'll need to know the different kinds of potential business buyers in the market and what each buyer brings to the table. Let's examine the main types of buyers and how you can choose the right one.
The Potential Business Buyers You Should Know
Strategic Buyers
Strategic buyers have different reasons for buying a business. They may be in the market because they're looking to expand their own business. Other strategic buyers may also identify a business as a competitor and want to remove their competition.
In both cases, the business up for sale often aligns with the strategies, financial metrics and characteristics of a strategic buyer's company. The business they wish to acquire is usually in a similar or related industry. Strategic buyers may expand upon the business by offering additional services or narrow the focus by eliminating certain products.
A benefit of selling your business to a strategic buyer is they tend to meet or surpass your asking price. They're often interested in the customer base and products of your business and have a plan to increase revenue.
However, strategic buyers typically aren't interested in acquiring the internal processes of a company, which means there may be employee cutbacks and redundancies. If you're wanting to protect your employees, this may not be the right option for you.
Individual Buyers
Individual buyers are people who want to create significant cash flow and profits for themselves. They're not looking to start a business from scratch, which is why they're in the market.
Beyond making money, many individual buyers have additional motivations for buying your business. They may want to create a legacy for their family, change their previous career or fulfill a lifelong dream as a business owner. They're typically very involved in the running of the business and day-to-day operations.
Individual buyers may also be more invested in keeping employees and the community impact of the business. Sometimes they'll change the name of the business and other times they'll keep the original name.
Sometimes individual buyers won't have the same level of resources behind them as strategic buyers or large companies. This can limit their buying capacities to small and mid-sized businesses.
Financial Buyers
Financial buyers are investors who have a mentality of improving profits. Typically, they're looking to acquire, invest in and eventually resell a business to make money.
Financial buyers focus on what the business-for-sale is currently making, how it's operating and its current cash flow. If a business is profitable, they're very interested in purchasing it and tend to pay the industry range for that business.
It's important to note that financial buyers are often looking to leverage profits. They can often come with a long list of criteria and demands before making an offer. This means a business owner will need to have all their paperwork, records and financial statements well organized and kept accurately.
During the negotiation process, it's also possible for certain aspects or discrepancies about the business to come up. This can create a price adjustment and you may receive a lower offer than your original selling price.
Another thing to consider is whether you desire to stay with your company. For business owners wanting to take on a management role after the sale, financial buyers can present this opportunity.
There are many subsets of financial buyers to know, all of which have their own particular characteristics. This presents a wide range of selling opportunities for business owners who are leaning towards an investor-type buyer.
Private Equity Firms
A very common type of financial buyer is a private equity firm. These firms are institutional investors or wealthy individuals looking to invest their capital into funds and companies, typically within a specific industry.
For private equity firms, the goal is typically to flip the business at a higher value within five years to 10 years. They may view a business as a foundation to build upon or as something to add to a current portfolio.
The plan for many private equity firms is to buy a business, add additional resources and accelerate its growth. They have a lot of resources and capital they put to work in order to make a business increase in value and profits.
Family Offices
A family office is a financial buyer that consists of a wealthy family. Its goal is to increase the family fortune by purchasing a business. This buyer is very similar to a private equity firm in terms of goals and strategies.
Some family offices will have a passion for acquiring businesses. The business may serve an industry that holds value and importance for them and their family. However, many family offices will flip these businesses, since the ultimate goal is to improve their wealth.
Internal Buyers
Internal buyers are often an Employee Stock Ownership Plan (ESOP), which gradually transfers a company's equity into retirement packages for employees. If you don't want to sell your business to a third party, ESOPs can be an attractive choice.
ESOPs may provide some tax advantages and cash flow. They can also offer employees an attractive benefits plan and the opportunity to provide valuable input. If you want to see your business continue, an ESOP can also preserve the legacy and culture of your business.
However, ESOPs may add some administrative hurdles that can slow future development. A profitable ESOP relies on the continued success of the business, which means incremental sales planning and structural operations need to be part of the ESOP process.
Besides an ESOP, there is also a leveraged ESOP. This type of ESOP requires a company to borrow money against its assets. The company uses this loan to pay its ESOP with equity compensation through annual contributions rather than paying all the equity upfront.
3 Tips for Choosing the Right Business Buyer
With so many buyers on the market, you may wonder how to determine the best type of buyer for your business. The fact is that there's no one-size-fits-all answer. You'll need to do some reflection and planning to choose the right buyer. These tips will guide your business-selling journey.
1. Determine Your Goals
Take a step back and examine what you're trying to accomplish.
Do you want to acquire the biggest amount of money possible?
Do you want the legacy of your business to continue?
Do you want your customers and employees to be supported?
When you know your goals, you'll be able to better determine the right kind of buyer for your business.
2. Research Your Options
Once your goals are determined, you can compare different types of buyers and determine which best aligns with your goals. For instance, if the goal is to attain the largest value, a strategic buyer may be best. If the goal is to protect employees, individual buyers or ESOPs may provide a better option.
Each type of buyer will have its own set of particular characteristics, but having a general idea will help in the decision-making process.
3. Be Prepared for the Process
Selling a business can take time and many unplanned things can happen along the way. Negotiations may fluctuate and deals can take months to finish. Keep an open mind and consider hiring an experienced business advisor who can help the process run smoothly and prepare you for potential events.
Be sure to also have your records and financial statements in order. Work with your accountant or consider outsourcing one to help you prepare.
Interested in Selling Your Business? Reach Out to the Advisors at Boeckermann Grafstrom & Mayer.
Selling a business is a complex process that can be a challenge to navigate. Our experienced certified merger and acquisition advisory professionals are here to help. We provide tactical guidance for selling your business, from sale positioning and preparation to negotiating favorable terms.
To learn more about our business advisory services or to speak to one of our team members, call us today at 952-844-2500 or send us a message.