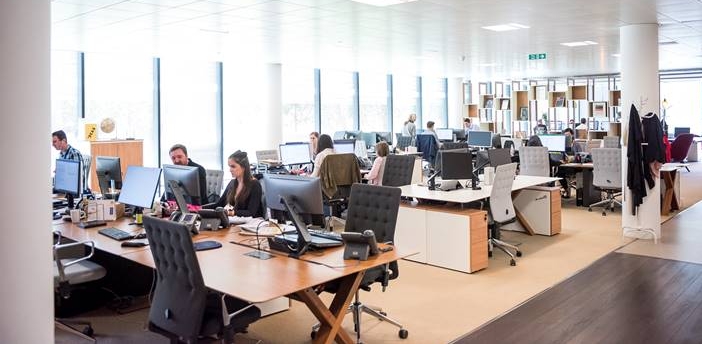 How to Increase Business Profits to Attract Potential Buyers
If you're looking to sell your business one day, you'll need to make it attractive to potential buyers. While there are many types of buyers, the profitability of your company will be a significant factor in anyone's decision to buy your business.
With post-pandemic inflation, supply chain issues and hiring challenges, many small and mid-sized businesses have struggled to increase their sales. However, there are grounded action steps you can take to boost your profits and cut down on costs.
8 Ways to Boost Business Revenue
1. Align Your Pricing With the Current Market
2022 saw the highest price increases since 1981, which means many of your business costs are also increasing. To offset these costs, you'll need to increase profits with improved pricing strategies.
In order to improve your profit margins, it's crucial to maintain competitiveness in the marketplace. You'll need to examine your existing pricing and determine areas in which your business differs from your competition. If the prices of your services and products are lower than those of your competitors, it's probably time to increase your prices.
This doesn't mean you have to increase your prices across the board. A good place to start is by first identifying the most competitive sectors of your business. Compare the pricing of these sectors to your competition's and the marketplace of your industry as a whole.
You'll also want to ensure that you have updated, accurate data on the costs of your products and services. Contrast these costs with your current pricing and identify whether your pricing is producing slim profit margins. Adjust your pricing model so you don't leave potential revenue on the table.
2. Improve Your Sales Process
Even if you offer the best product or service on the market, you won't be able to increase profits without a strategic inbound and outbound sales process. Since leads drive sales, it's critical to have an accurate, efficient, easy-to-use system that helps you track and respond to quality leads.
To start optimizing your sales, you must first assess your current process. What are the current steps you take to follow up with leads and close them? Are there any gaps in the process that are causing a sluggish response time or allowing leads to fall through the cracks?
Don't forget to examine the quality of your leads. Your buyer personas and customer avatars should reflect your ideal client—someone who's in need of your products and services for the long term. Use customer insights data to help you identify the most promising, top-tier customers who are most likely to respond to your sales process.
Once you've determined areas for improvement, it's time to make a step-by-step plan for each stage of the funnel. To tighten up your sales process, try asking the following questions:
How will you use marketing to attract and engage leads?
What tools and systems will you use to track leads?
How can you identify priority leads?
What are the qualifiers?
Can you automate any tasks with technology and software?
What are the closing steps to convert leads into customers?
What steps are needed to improve customer retention and cultivate a long-term relationship?
3. Craft a Strong Value Proposition
A strong value proposition can help increase profits because it gives your customers a compelling incentive to buy from you. To compete in the marketplace, you need a value proposition that clearly demonstrates to your ideal customer why your products and services are superior to those of your competitors.
From your website to your sales pitch, your value proposition should be clearly stated in your business channels. To produce an effective value proposition, start with the following steps:
Create a detailed buyer persona that includes their pain points, income, lifestyle, needs and values.
List the values for each of your products and services, why they delight your customers, and how they address any pain points of your customers.
Brainstorm what makes your business unique and sets it apart from your competitors.
Always put your customers first. Use language that's relevant to your ideal customers, avoid ambiguity and alienating jargon, and speak to their pain points.
4. Identify Your Ideal Customer
When you create a strong sales process and value proposition, you'll also be creating your optimal customer avatar. This is a customer who'll be the right fit for your products, services, increased pricing and overall business strategy. Aim for these ideal clients as you implement your marketing and sales strategies.
During this process, also identify who isn't your ideal customer and whether you need to let them go. If you're hanging onto clients who are draining your resources and not providing revenue, they aren't worth investing in. Be willing to find new clients who will pay your increased prices and bring up your profit margins.
5. Directly Ask for Business
One of the biggest ways entrepreneurs miss out on sales is by not asking for them. You've dedicated a lot of time to your sales process, but that time can be wasted if you're not asking for a customer's business.
If this intimidates you, we understand. It's common to worry that you might offend a client or customer by asking them to buy from you.
To overcome that hurdle, keep in mind your customer knows who you are and why you're there. They've heard what you can do for them and have interacted with you up to this point. It's not surprising to them when you ask for their business directly.
When you ask, do it with confidence. You've already established your authority, why your business is superior to the competition and how it provides a quality solution for your customer. Lean into your value proposition and build a follow-up procedure into your sales process. If you don't ask, you may miss out on an important sale.
6. Improve Your Operational Efficiency
The effectiveness of your internal processes can directly impact your ability to increase profits. If you have any internal operations or workflows that are overly complex and unnecessary, they may be causing you to waste valuable time and miss out on revenue.
The goal of streamlining your processes is to allow you to complete sales faster. This may involve using software to cut down on paperwork, implementing automation to produce accurate reports, or cutting out unnecessary tasks that slow down the sales process.
A good area to start with is your financial operations. Can you update your accounting software or use an automated system for accounts receivable? Using tools to produce invoices faster and eliminate errors can help you get cash faster.
7. Reassess Your Vendors
It's vital to assess your vendors each year and evaluate whether their costs are appropriate for your business. To do so, you must forecast your budget each year and keep an eye on any price fluctuations. Then you'll know whether adjustments are needed.
If the prices of your current vendors don't match your budget, you have some options. Talk to your current vendors to see whether you can negotiate a lower price, brainstorm ways to consolidate your deliveries or increase your orders for a discount. You may also want to investigate how to receive your inventory from a single supplier if you have multiple vendors.
8. Identify Unnecessary Inventory and Waste
Do you have items or services that aren't selling well? Is there any costly waste from producing your products? If so, these expenses are likely eating into your profits.
Whether you have underperforming inventory or product waste, now's the time to reassess and cut costs where you can. Strategize whether you need to increase prices, or reduce or eliminate particular products.
The cost of producing a product may barely outweigh its sale price and use an enormous amount of resources. If this is the case, you can either explore ways to reduce production waste, streamline the process or cut it out of your inventory entirely.
Learn How to Maximize Your Profits With the Advisors at BGM
Are you a small or mid-sized business owner struggling to increase profit and lower expenses? We can help. Our experienced business advisors at BGM can help you navigate the current economic landscape and help you strategize for the future.
Learn about our business advisory services today by calling us at 952-844-2500 or sending us a message.