Advisory Solutions
From Risk Mitigation to Growth Strategy: Active Advisement that Allows you to Address Any Challenge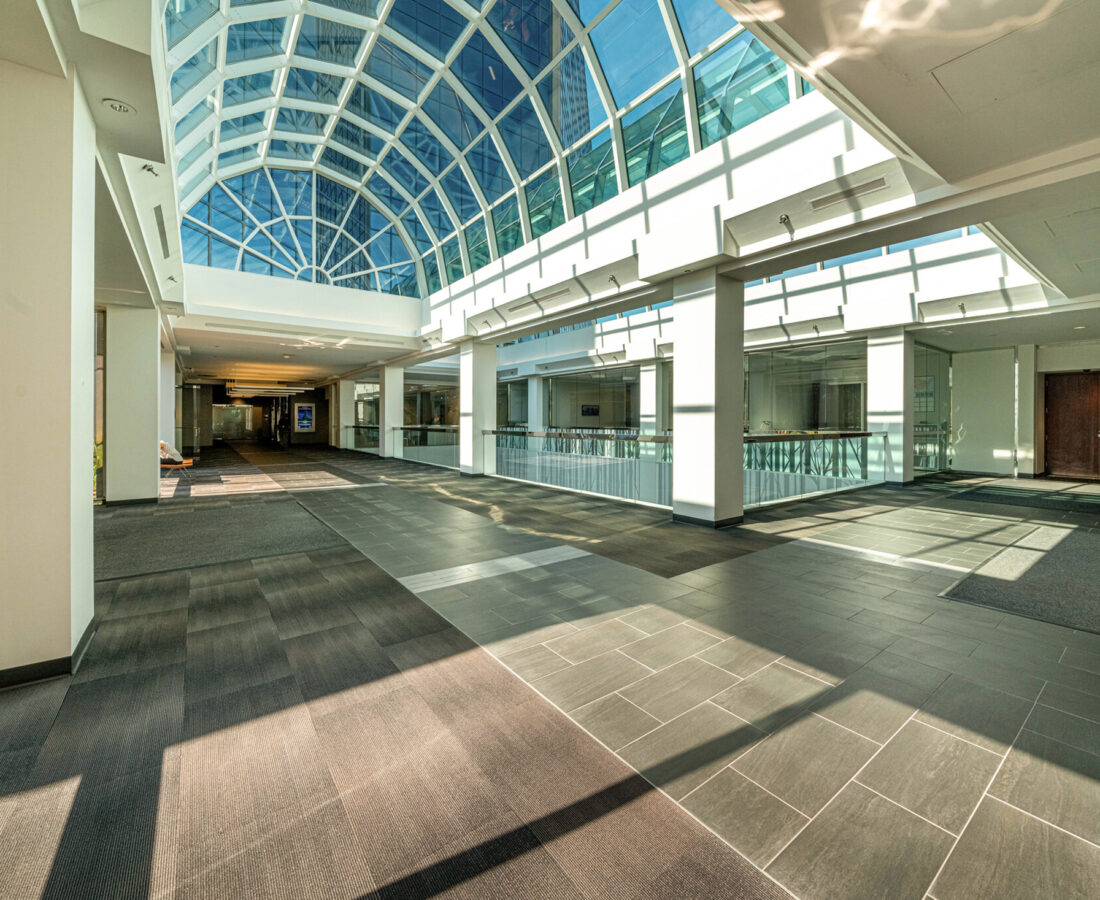 Whether you're a busy entrepreneur or busy running your family business, you are constantly facing challenges. We understand because we've been there and we can help with the day-to-day and long-term challenges. Our professionals help organizations address many different issues resulting from growth, economic fluctuations, opportunities, or crises. We'll work with you to identify and implement effective solutions to optimize profitability and growth, improve workflow and performance, and manage risk.
How We Help
01

Business Valuation

A business valuation analysis can help businesses and their owners address many different types of concerns, providing ongoing financial consulting services and a sounding board for owners and managers.

Our staff of certified and credentialed business valuation analysts work closely with our clients and their advisors to develop objective, independent valuations. Our business valuation services are customized and individually tailored to each client's unique needs. We're dedicated to providing business valuation engagements designed to collect information efficiently, without unnecessary distractions or interruptions.

Our experienced certified business valuation practitioners clarify the complex valuation issues involved with closely-held businesses. With integrity, objectivity, and sound judgment, our value-added services bring insight into our clients' operations. Using a variety of approved valuation techniques and methods, we provide our clients with an independent analysis of their business and produce a strong, supportable and well-reasoned valuation.

We provide business valuation services in connection with:

Gift and Estate Tax

Mergers and Acquisitions

Shareholder Transactions

Financial Reporting Valuations

Employee Stock Option Plan (ESOP) Valuations

Goodwill Impairment

IRS Code Section 409A Valuations

Matrimonial Dissolution Valuations

Litigation Support Valuations

Succession Planning Valuations

S Corporation versus C Corporation Tax Valuations

Internal Planning

Our 360-degree business valuation process takes into consideration all the elements that are relevant to a business, including:

The value of the business, including but not limited to, assets, liabilities, income and cash flow.

Outside influences, such as the economy and geographic location.

Key staff who may play a substantial role in the business.

Research of the business and industry.

Other internal and external factors that impact the operations of the business.

Connect With an Advisor

We offer a complimentary initial consultation to discuss your needs. Reach out to learn more or schedule a meeting to get started.
02

Merger and Acquisition

BGM assists business owners in the complexities of buying and selling companies. With deep experience across a range of industries, our professionals offer clients a full set of merger and acquisition and financial advisory services. BGM provides tactical guidance during every phase of the transaction process, including analyzing strategic liquidity alternatives, assessing value, marketing the deal, and negotiating favorable terms for a successful closing. We understand the intricacies of our clients' issues, capital structures, and strategies and provide the exceptional insight and independence necessary to render objective opinions.

BGM helps companies successfully close deals and provides buyers and sellers with the information needed to make educated decisions during the transaction process. Our team ensures that every aspect of the deal is examined and risk is analyzed thoroughly. We provide pre- and post-acquisition advisory services and both buy-side and sell-side due diligence that covers the quality of earnings, tax, and strategic and operational analysis.

Buy-Side Due Diligence

Execute Buy-side Due Diligence
Perform Tax Advisory Structuring of Deals
Perform Business Valuation
Recognize internal control issues with systems and personnel
Evaluate the quality of working capital and recent trends
Assess the target's earnings and cash-flow quality
Analyze the quality of assets and liabilities being acquired or assumed
Post-Deal Reviews & Post-Acquisition Calculations
Provide Analysis on the Target Company's Financial Projections
Divestitures and Carve-outs
Review Purchase Agreement
Quality of Earnings Report

Sell-Side Due Diligence

Seller-side preparation and positioning for sale
Perform Tax Advisory Structuring of Deals
Access to multiple databases to help position company
Assess the target's quality of earnings and cash-flow quality
Post deal reviews
Quality of Earnings Report

Connect With an Advisor

We offer a complimentary initial consultation to discuss your needs. Reach out to learn more or schedule a meeting to get started.

Principal, President, CPA Services

Bio
03

Entrepreneurial Advisory

On a daily basis, today's entrepreneurs are challenged by highly complex financial situations, unprecedented competition, marketplace risks, and economic uncertainty. Having the right CPAs and advisors like our BGM Entrepreneurial Advisory Services Team can help you take advantage of opportunities and avoid costly mistakes. From new business needs, such as entity selection, to ongoing financial support, our CPAs and advisors leverage precious time and resources to help entrepreneurs like you achieve your business goals. We believe that solid accounting is a creative management tool that can increase efficiency, tackle new challenges, and ensure the success of your organization.

To assist our clients in meeting their goals, BGM offers a wide range of Entrepreneurial Advisory Services to our diversified client base, including:

Budgeting and Forecasting
Business Expansion
Business Physical Exams®
Business Planning
Business Recapitalization
Buy/Sell Agreements
Cash Flow Projections
Change in Ownership Formats
Department Management
Lease vs. Purchase Decisions
Loan Applications
Management Structure
Ownership Succession
Profitability Analysis
Strategic Planning

Connect With an Advisor

We offer a complimentary initial consultation to discuss your needs. Reach out to learn more or schedule a meeting to get started.

Principal, President, CPA Services

Bio
04

Forensic Accounting and Litigation

We understand how critical the decision of an effective expert is for your case. We can help you with every step of the litigation process, through discovery and depositions, to settlement negotiations, and courtroom testimony.

Litigation support services can be categorized either as testifying expert services or as consulting expert services. Our trained professionals are certified in forensic accounting, have significant testifying experience, and will accept the most challenging cases. We provide an independent objective opinion and testimony that will help you reach a fair, equitable, and just decision.

As a consultant, we help our clients achieve the most favorable outcomes. We can assist you in many ways, including:

Identify various types of damages.
Prepare a preliminary estimate of damages to help determine if damages are sufficient to proceed with litigation.
Help with discovery by identifying documents to request, as well as, determine if the documents received are responsive to the request at hand.
Assist counsel prepare potential questions for interrogatories, depositions, and testimony.
Critique the opposing expert's opinion.
Assist in settlement negotiations.

We can help you anticipate the process and identify any losses and economic damages in cases of:

Breach of Contract
Business Valuation Disputes
Shareholder Disagreements
Matrimonial Dissolution
Professional Malpractice
Fraud

Connect With an Advisor

We offer a complimentary initial consultation to discuss your needs. Reach out to learn more or schedule a meeting to get started.
05

Risk Assessment

BGM's Risk Assessment Groups are multidisciplinary teams that bring vast experience, skills, and resources to benefit our clients and exceed even the highest expectations. We apply our unique methodology and state-of-the-art technology to provide an accuracy focused array of capabilities to our clients.

Internal Audit

BGM's internal audit methodology represents a compendium of best practices based on our practitioners' many years of industry experience, including:

Processes and procedures that comply with the Institute of Internal Auditors (IIA) and other industry standards. We utilize state-of-the-art technology and industry-specific best practices to improve efficiency and produce results.
Reporting that includes not only control weaknesses, but also the acknowledgment of positive practices and value-added insights.
A staffing model that includes professionals with the requisite experience that our clients need.
Embedded quality-assurance processes and procedures.
The flexibility to implement specific methodology components, or reorganize methodology steps, to align with Internal Audit Management goals and preferences.

Our seven-phase process was developed by our internal audit professionals and will be customized to integrate your company's existing methodology to precisely meet your needs. We begin each internal audit engagement by obtaining a detailed understanding of your business processes and infrastructure, performance measures, purpose and strategy, governance, professionals and culture, industry, and other factors influencing your business. Based on this in-depth knowledge, we define the universe of auditable entities and develop a risk model. This process enables us to deliver against the audit plan, in addition to providing insight that is based upon our findings.

Sarbanes-Oxley 404

The Sarbanes-Oxley Act of 2002 has imposed several new reporting requirements on public companies.

Are you confident that your company's response is adequate and cost-efficient in meeting these new requirements?
Do you have the time and knowledge to effectively document, evaluate, and test your internal controls over financial reporting and disclosure?

BGM can help. Using our comprehensive tools and techniques that are specifically tailored for small to medium-sized companies, we can document, evaluate and test your internal processes, systems, and controls in advance of your auditors.

BGM's professionals have significant experience in financial accounting, IT management and audit, ranging from 5 to 20 years per individual. Our success in helping companies like yours is the result of our ability to deliver quality service at attractive, value-added rates. As former "Big 4" auditors, we provide work with the highest levels of competence and objectivity that your management and external auditors can rely on. This results in a more efficient audit by your external auditors, a greater chance of a "clean" opinion, and the lowest audit fees possible.

Given the current market for SOX readiness projects, BGM's rate structure is targeted at clients seeking to reduce their overall compliance costs.

Readiness/Compliance
Ongoing Compliance
Streamlining & Efficiency
IT Audit

In conjunction with BGM's internal audit and Sarbanes-Oxley readiness methodologies, our risk-based approach to IT auditing has been fine-tuned to focus on only those applications and environments that pose the greatest risks. BGM's IT audit methodology has been developed to fully integrate with our internal audit and Sarbanes-Oxley readiness methodologies to achieve the most efficient and effective testing approach. In addition, BGM's IT audit methodology was designed to bridge the gaps between IT leadership, internal audit, and external auditors.

In addition to traditional IT audit capabilities, BGM's IT Audit Group has substantial expertise in several value-added services including:

Web Security
Perimeter Security
Computer Forensics
Disaster Recovery Assessment and Testing
ERP/Systems Integration Implementation Assistance

Connect With an Advisor

We offer a complimentary initial consultation to discuss your needs. Reach out to learn more or schedule a meeting to get started.

Contact Us
Financial Solutions that Keep You Looking Forward
You would never drive a car while only staring in the rear-view mirror. Yet, this is how many people drive their financial decisions while working with their CPA firm; they review their tax return which only tells them what happened last year instead of looking forward to strategize on reducing future tax bills or enhance growth opportunities.
At BGM, we think differently. We implement a systematic cadence with clients that provides more access to proactive advice. A relationship with our firm guarantees determined data gathering, intensive evaluation, and collaborative conversation around your needs and goals to bring bespoke solutions to your largest business or tax issues to the table. BGM goes even further by bringing in experts from ancillary fields to comprehensively cover off on your wealth, trust and estate planning, and corporate retirement plan issues.
By engaging multiple viewpoints at the table, we're able to give you a 360 degree view of your financial picture that looks far beyond tax concerns; carefully evaluating past statements, proactively responding to present needs, and answering your questions with solutions that take you step by step towards your future goals.
Advisory Services
Gold
Platinum
Gold Advisory Services Include:
Accounting Department Assessment
Accounting Department Assessment
Number of scheduled meetings
Review Historical financial results
Discuss current tax strategy
Discuss key Business Issues
Advisory Meetings
Number of scheduled meetings
Review Historical financial results
Review Forward looking financial statements
Discuss current tax strategy
Discuss key Business Issues
Advisory Meetings
Number of scheduled meetings
Review Historical financial results
Discuss current tax strategy
Discuss key Business Issues
Annual Items
Assist on developing an Annual Budget
Review final tax return results vs estimate
Review 401k and other investments
General discussion regarding personal finances
Preparation of tax return (business and owners)
Annual Items
Review final tax return results vs estimate
Review 401k and other investments
General discussion regarding personal finances
Preparation of tax return (business and owners)
On-boarding Project
(Typically 90 Days)
On-boarding Project
(Typically 90 Days)
Monthly Accounting Outsourcing Services
(Post On-boarding Project)
Monthly Accounting Outsourcing Services
(Post On-boarding Project)
General Call with 3rd Parties
Ongoing Support
General Call with 3rd Parties
Ongoing Support
General Call with 3rd Parties
Additional Services
Any additional services will be discussed regarding additional fees
Additional Services
Any additional services will be discussed regarding additional fees
BGM Tax (if not the relationship person)
BGM Wealth Advisor (if applicable)
BGM Retirement Plan Advisor (if applicable)
BGM Team Members
BGM Tax (if not the relationship person)
BGM Wealth Advisor (if applicable)
BGM Retirement Plan Advisor (if applicable)
BGM Team Members
BGM Tax (if not the relationship person)
BGM Wealth Advisor (if applicable)
BGM Retirement Plan Advisor (if applicable)
Platinum Advisory Services Include:
Accounting Department Assessment
Number of scheduled meetings
Review Historical financial results
Review Forward looking financial statements
Discuss current tax strategy
Discuss key Business Issues
Advisory Meetings
Number of scheduled meetings
Review Historical financial results
Review Forward looking financial statements
Discuss current tax strategy
Discuss key Business Issues
Annual Items
Assist on developing an Annual Budget
Review final tax return results vs estimate
Review 401k and other investments
General discussion regarding personal finances
Preparation of tax return (business and owners)
On-boarding Project
(Typically 90 Days)
Monthly Accounting Outsourcing Services
(Post On-boarding Project)
General Call with 3rd Parties
Ongoing Support
General Call with 3rd Parties
Additional Services
Any additional services will be discussed regarding additional fees
BGM Tax (if not the relationship person)
BGM Wealth Advisor (if applicable)
BGM Retirement Plan Advisor (if applicable)
BGM Team Members
BGM Tax (if not the relationship person)
BGM Wealth Advisor (if applicable)
BGM Retirement Plan Advisor (if applicable)